The Pop-Facts® demographic profile is a supplemental dataset that includes approximately 100, 250, or 500 data elements (depending on tier of purchase) that describe the demographic characteristics of your community at the state, county and zip code or census tract level. Pop-Facts annual estimates provide richer population estimates than the Census QuickFacts.
Summary and Topic Pages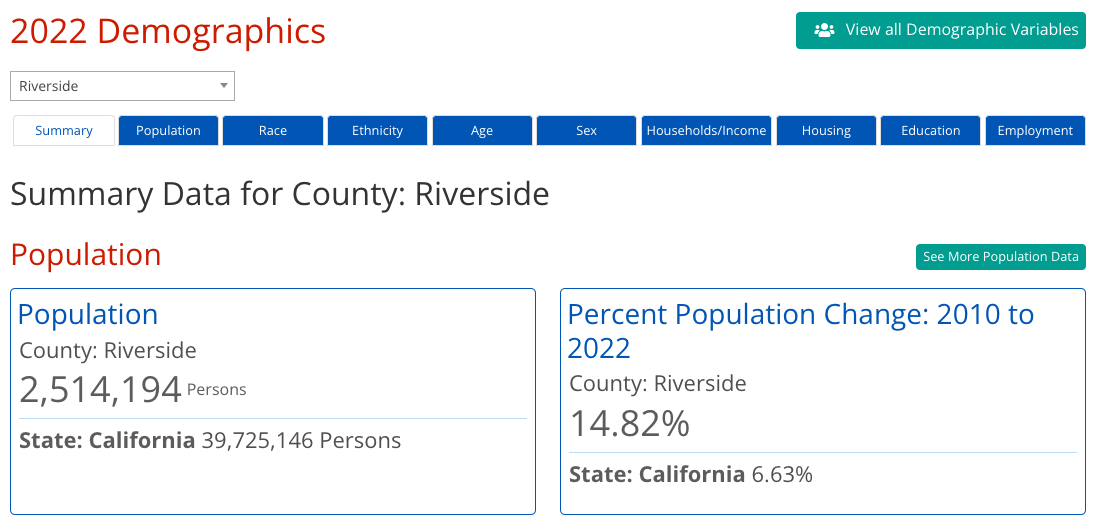 The Demographics Dashboard module opens to an overview page of the different demographic elements for the selected location. Change the selected location by using the location dropdown menu.
Data is organized by different topics (for example: Population, Race, Ethnicity, Age, etc.). You can toggle between different topics by selecting the tabs at the top of the page. Under each topic, you can find all related demographic variables. You can also click the buttons, such as "See More Population Data", as seen above.
Topic Pages & Jumping to a Specific Variable
Once a topic has been selected, all variable data for the chosen location will display. Selecting an item in the Jump To list will bring you directly to that selected variable where data values, graphs, charts, and/or tables will display.

Downloading Charts
From the topic pages, you can download a chart or graph by clicking the hamburger icon. Charts and graphs are downloadable as a PNG image, JPEG image, PDF image, or SVG vector image.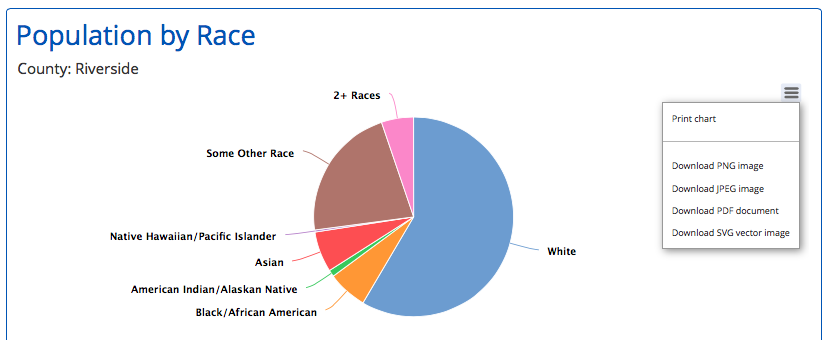 Demographic Detail Pages
The Demographics Detail Page allows you to visualize and rank data at the state, county, zip code or census tract level. To view these detail pages, click on a variable name or a breakout variable in a table on the topic pages, as seen below.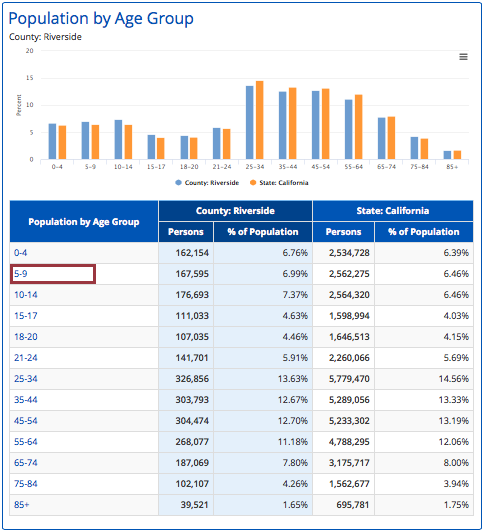 By clicking on the map, bar graph, or table, you can highlight a specific location and view more information.
At the top of the page, you can quickly navigate to all other demographic variables by using the filter by type and demographic variable drop down menus.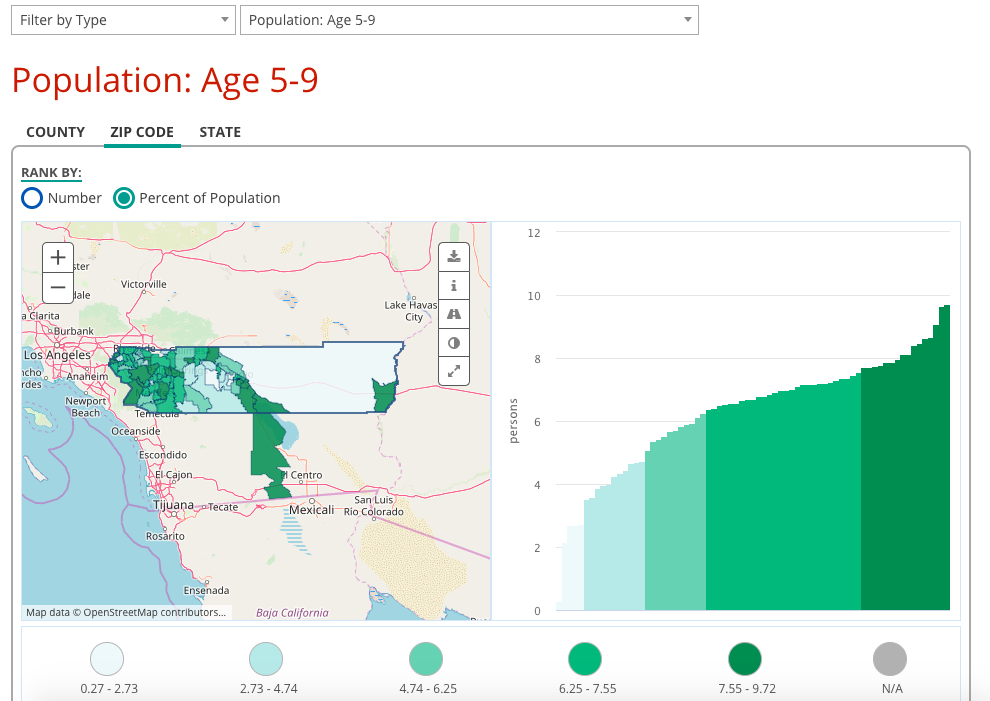 Use the Export CSV button at the bottom of the page to download all demographic data from the current page.