There are two types of curated dashboards on the site, a filter dashboard and a hand-picked dashboard.
As such, there are two versions of the search screen: one for filtered and one for hand-picked dashboards. You can switch between the two search screen types by using your mouse to click "Hand Pick Indicators" or "Filter Indicators" to access your preferred search screen. To learn more about using the search screens, click here.
Filter Dashboard
A filter dashboards allows you to select different search parameters, or filters, to create your own dashboard.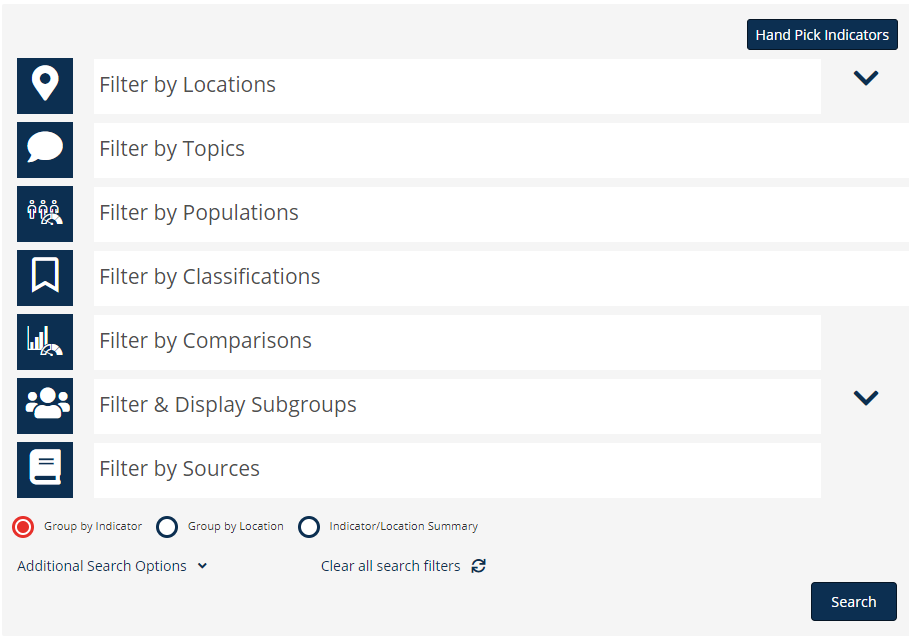 Hand-Picked Dashboard
A hand-picked dashboard allows you to select the specific indicators you want to include in your dashboard.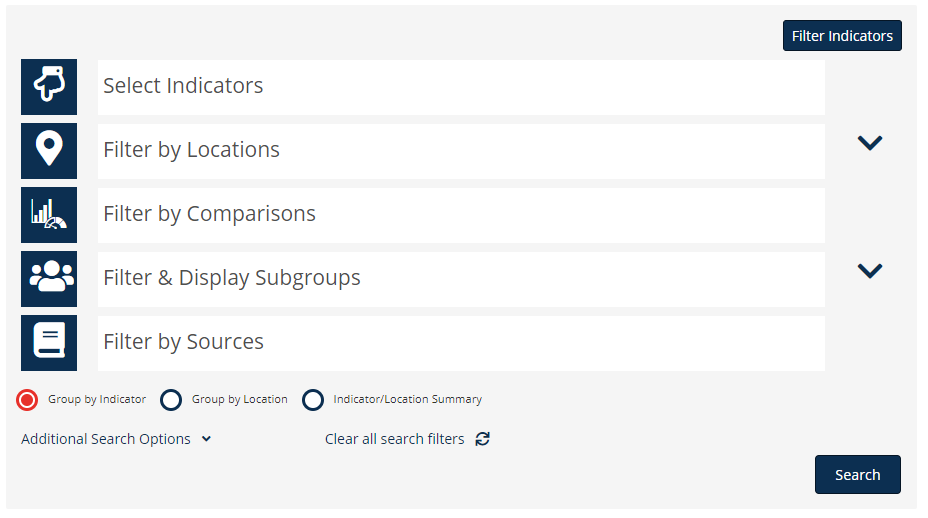 The Advanced Search video also shows the different types of dashboards. Please use the video's chapters to navigate directly to the dashboard of your choice.