To find data for a specific location, go to the Community Dashboard, then select your desired location. from the drop-down.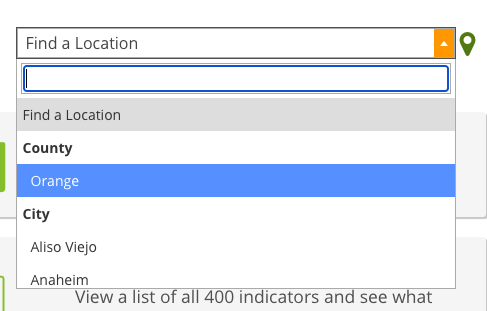 You can also click on the pin point next to the drop down to search for data using a map of locales on the site.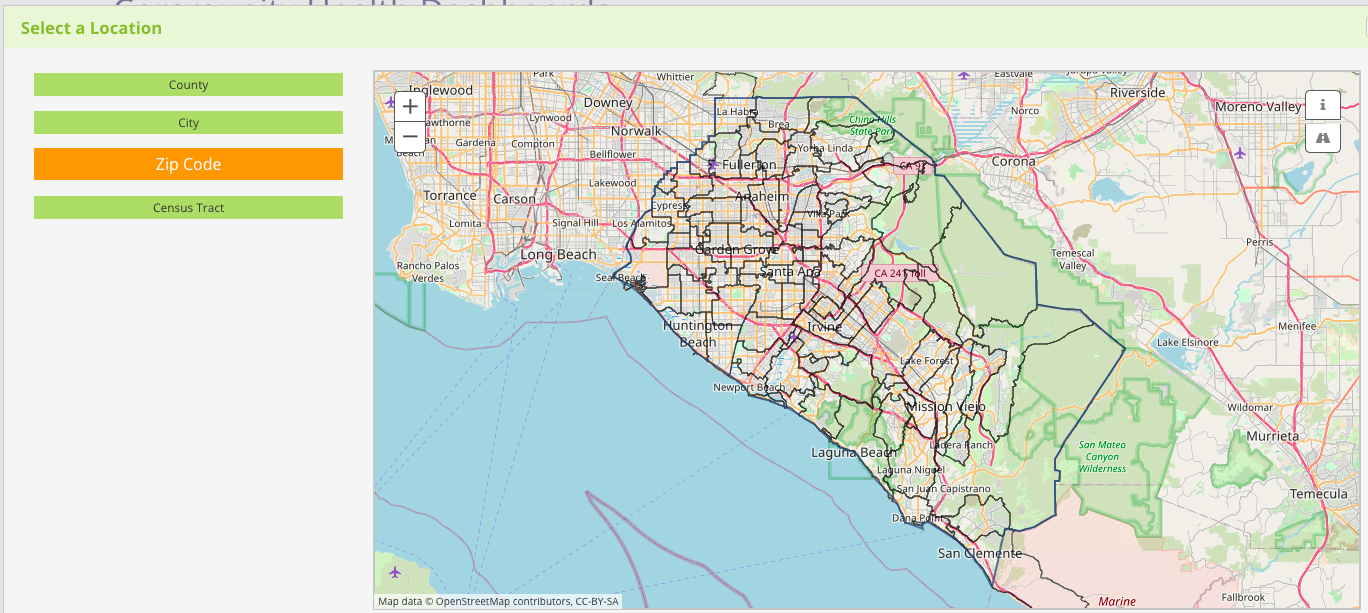 You can compare different locations side-by-side using the filter or handpicked search function when you build a custom dashboard.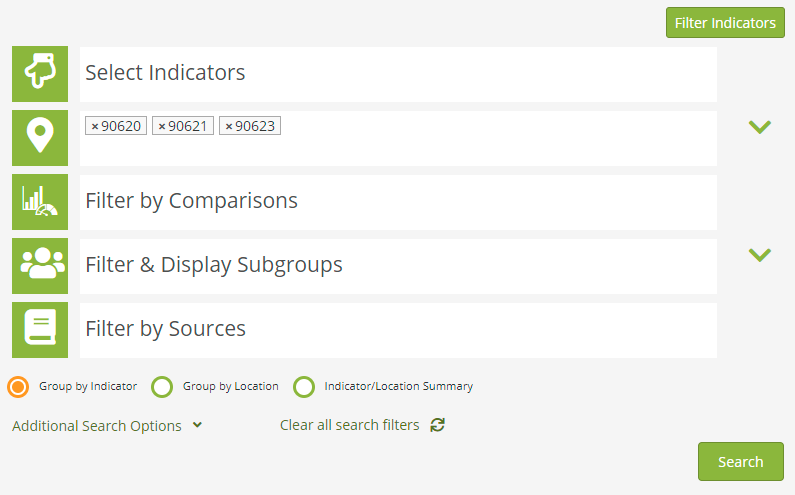 The dashboard will populate with all of the indicators on the site for the selected location(s).
For more detail on searching for data, click here.