This Map Navigation page allows users to select a specific location which directs them to the Indicator Dashboard (or Demographics Dashboard, if Claritas data is available) by using a map of the available locations on the site.
To access this page, type /locales after the site's URL.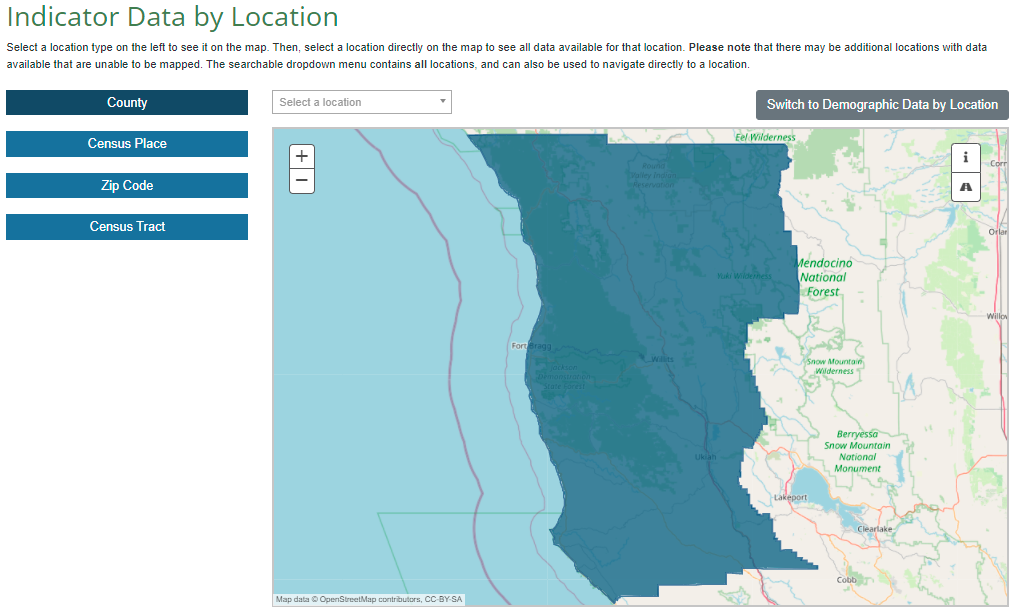 To switch between "Demographic Data by Location" to "Indicator Data by Location" all you need to do is click on the button above the map to the right.

To select your desired location, you can click directly on the map (you can change the way the locations are displayed by clicking County, Zip Codes, Census Place, etc.), or by using the drop down list and searching for the desired location.
After clicking the location, you will be redirected to the Custom Dashboard (if searching by Indicator Data by Location).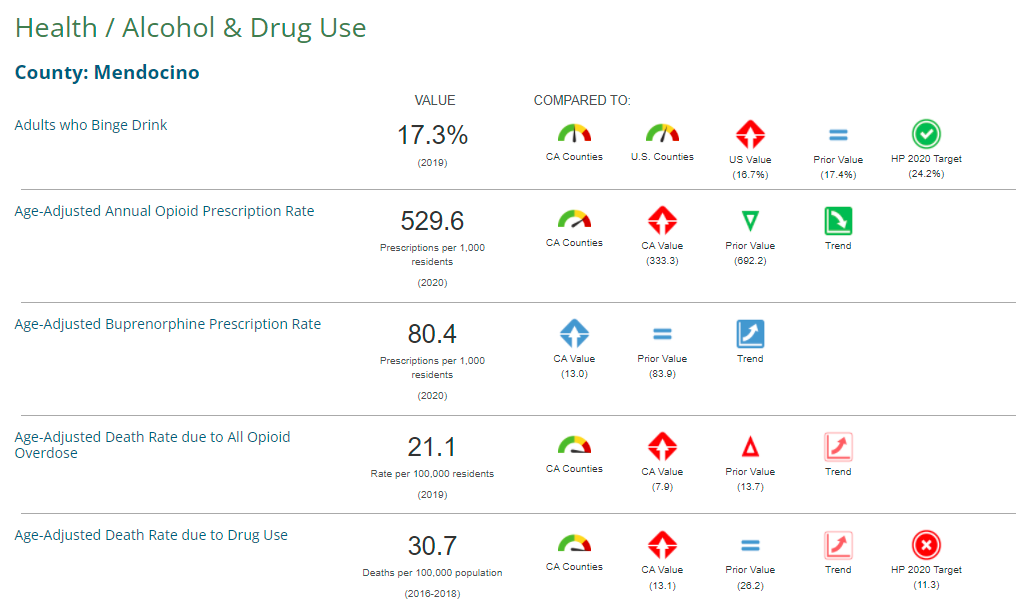 Or to the Demographic Summary (if searching by Demographic Data by Location).