The Topic Center module organizes content from throughout your site by topic areas, such as Health and Economy. There are two ways to find content, either by clicking on the icon or using the drop-down to explore subtopics.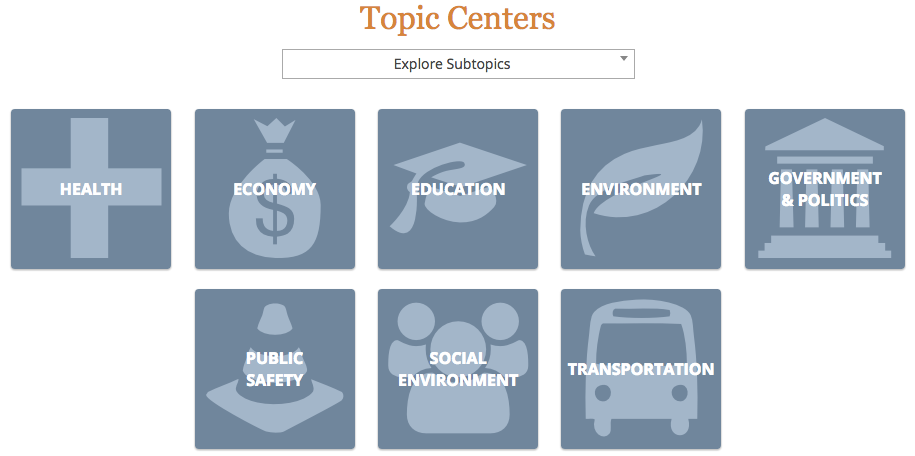 The types of content included within a given topic area range from indicators to promising practices to local reports and other content types that have been added to your site and have been populated with information.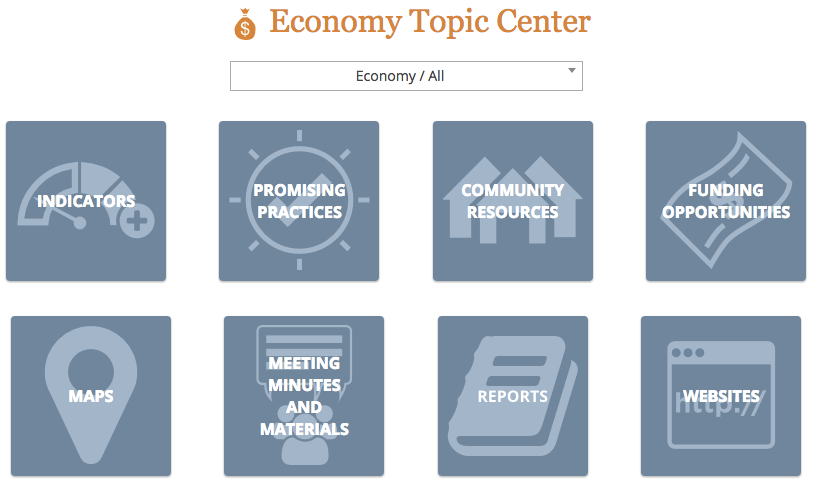 Click on a specific content type, such as Indicators, and information will expand out on the page with related indicators. Click the X in the upper right hand corner to close out this content type and/or select another content type, such as Promising Practices by clicking the related icon or using the subtopic drop-down.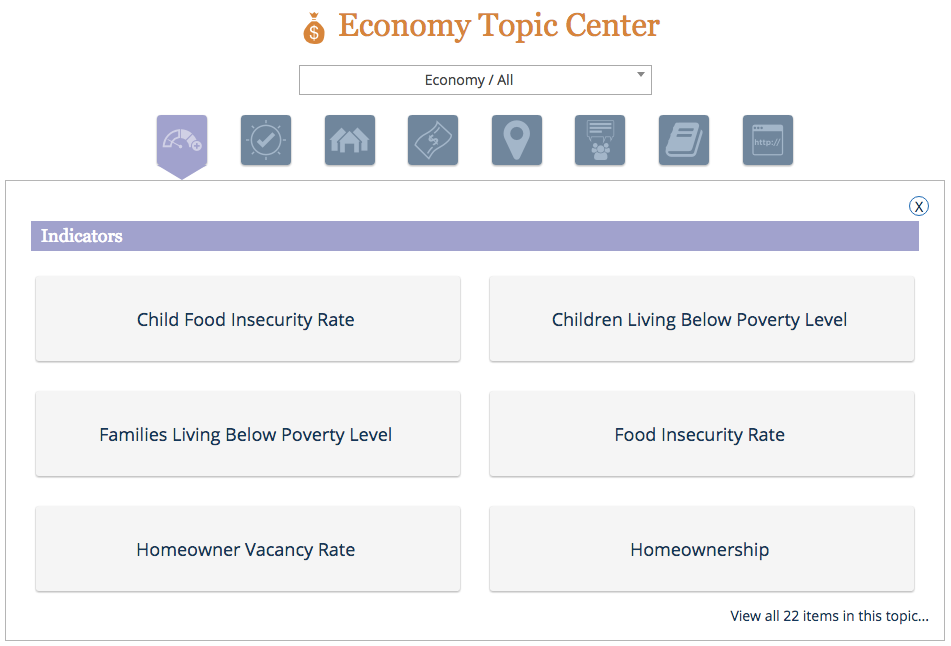 If your site does not have a link to the Topic Center, you can access it by adding /TopicCenter after the .org in the URL if on a stand alone site. If on an embedded site, contact your account manager to learn more about adding a link to the Topic Center.